YOU'RE

INVITED!
Victory Church is a life-giving church that's all about family!
Here you'll experience practical teaching that you can apply to your everyday life, exciting and encouraging worship, and an incredible children's ministry where your kids will have a blast and learn about Jesus!
We invite you to bring the whole family and join us Saturday, April 16th at 6:30 PM and Sunday, April 17th at 9:15 and
10:30 AM for Easter at Victory Church!
EASTER

AT

VICTORY

CHURCH
We're celebrating Easter all season long! Save these dates and invite friends and family to join you for Easter at Victory Church!
BALLOON DROP EGG HUNT
A fun afternoon of FREE balloons, eggs, and candy for your kids!
*This event takes place right after the 10:30 AM service.
Sunday, April 2nd | 9:15, 10:30 AM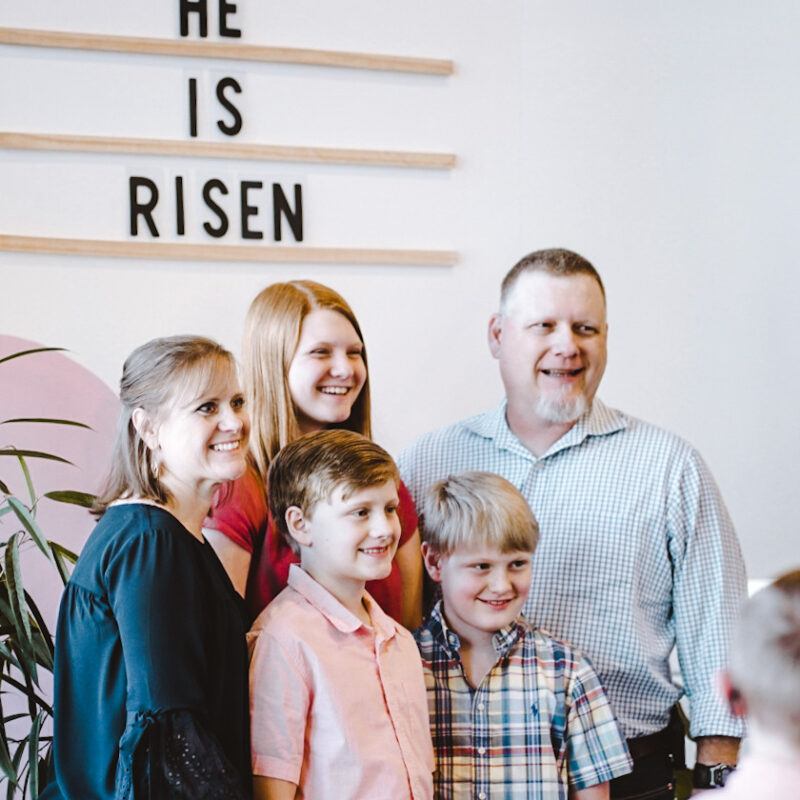 EASTER WEEKEND
Celebrate Easter with us all weekend long! Experience encouraging worship and a life-giving Easter message on Saturday night and Sunday morning.
*All three Easter services are identical, so you can attend the service that fits your schedule!
SATURDAY NIGHT | April 8th | 6:30 PM
SUNDAY MORNING | April 9th | 9:15, 10:30 AM

DREAMCAKE SUNDAY
An extra sweet Sunday with FREE, delicious cupcakes for everyone at church!
Sunday, April 16th | 9:15, 10:30 AM
WHAT

TO

EXPECT
Visiting a new church can be intimidating, so let us walk through the Sunday morning experience with you.
You'll be greeted by friendly faces from the parking lot all the way to your seat! We'll help you check your children into Victory Kids, and you can grab free coffee in the lobby on your way into service. Sunday services start at 9:15 and 10:30 AM and last for an hour.
And what about a dress code? We want you to come as you are - whether that's a suit and tie or jeans and a t-shirt! We believe that church should be a fun, safe place for you to hear the Word, so wear what makes you comfortable!
FUN & FRIENDLY ATMOSPHERE | LIFE GIVING MESSAGES | INSPIRING WORSHIP | EXCITING & ENGAGING STUDENT & CHILDREN'S MINISTRY